Making your own Foam decoys is VERY inexpensive
and can be a LOT of fun.
Good way to spend some of these winter evenings
I use solid blocks of foam from shipping container packing
OR the Orange foam that is used in floating boat docks.
The Orange foam is prefered because it is harder,
but the white packing foam is fine if you burlap the deeks.
First you rough cut the foam with a hand saw (photo 1)
Then you form it with any type of Rasp (photo 2)
(may wish to do this outside, foam beads go EVERYWHERE
)
Now you are read for Burlapping (or painting if using harder foam).
The glue that I use is for putting down Vinyl flooring.
(it doesn't "attack" the foam, like some solvent based glues will).
Just coat the foam with glue, a section at a time,
and strech the burlap over it.
I use some long pins or finishing nails to hold the burlap in place.
Of course, you have to "trim" the burlap as you put it on to avoid Big overlap seams.
After it dries you are ready to paint.
Unlike the plastic deeks, I normally use cheap water based latex.
It will take a couple of coats, as the burlap Soaks up the paint.
And a final spray coat of Flat polyurathane is recomended.
Now for the head:
You can purchase ready made heads (photo 3)
However, they can be expensive unless you want to buy 500
I mostly use heads that I have cut off of torn-up plastic decoys (see photo 4)
The trick is to take a block of wood
(I put a couple of small nails or screws in the "beak forward" side of the block),
and then use some of the spray foam to fill in the inside
of the head and make the wood stay in there
Now I use A couple of Flat washers, and a big "Eye screw",
(just like an eye bolt, but with screw threads)
and screw up through the foam from the bottom of the deek.,
Then into the pilot hole that I have drilled in the
wood block of the head.
Photo 4 shows a finished burlap deek
Photo 5 shows some "non"-burlaped hard foam deeks.
Now there are a couple of ways to add weight or a keel to the bottom of the decoy.
The easiest is to just use a couple of old bolts or a strap weight,
and cover them with burlap and glue while burlaping
the bottom of the deek.
Feel free to add more suggestions or methods,
as I know that there are several others on this site
that have experience making foam deeks.
God BLess you
1.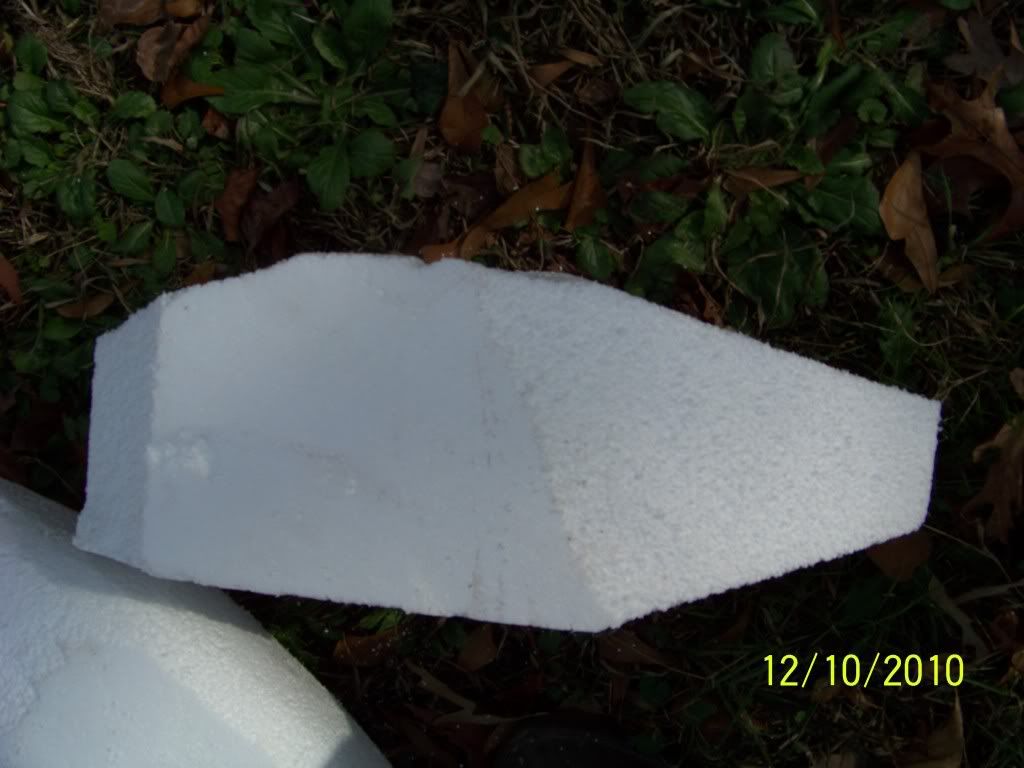 2.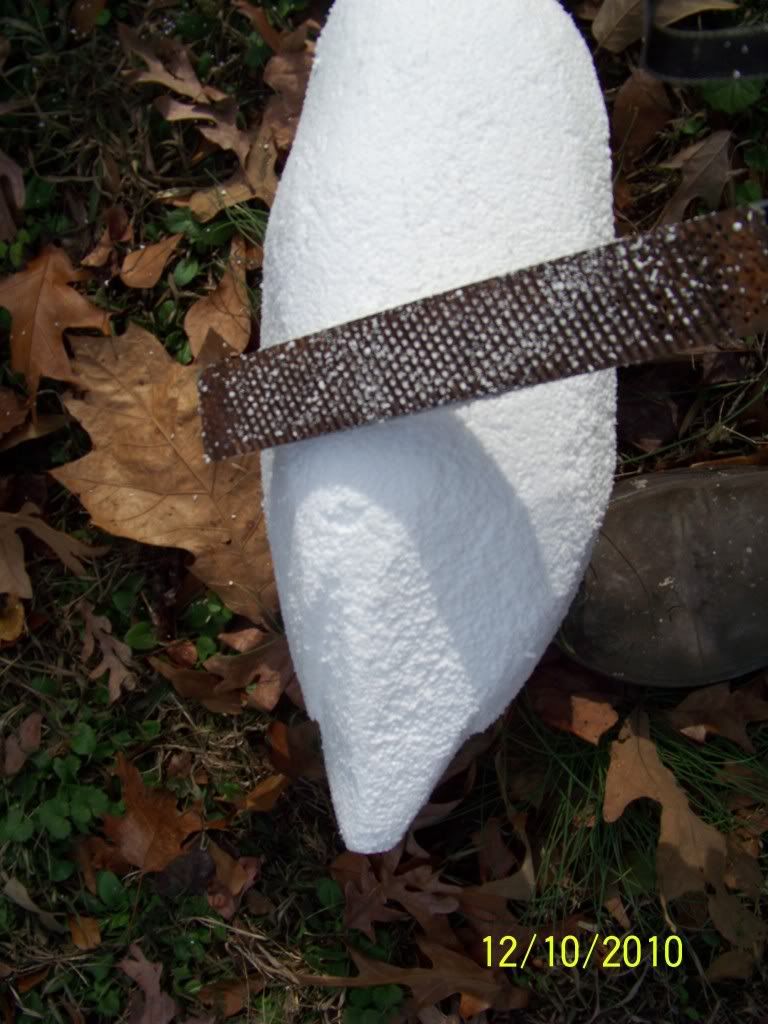 3.
4.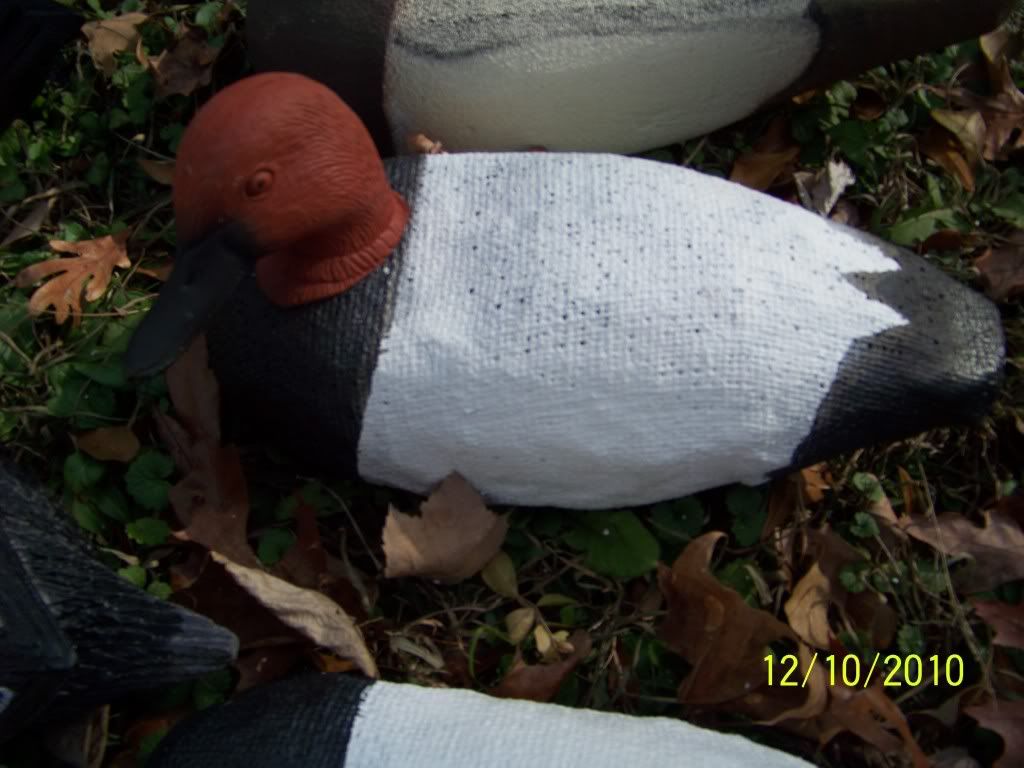 5.